Steve Rowe Podcast with Richard Barnes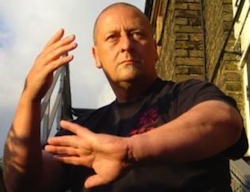 Recently Richard Barnes from richardbarnes.com popped down to the Shi Kon Dojo in Chatham to chat to Sifu Steve Rowe.  In a fascinating podcast Richard talks to Steve about his life story, background in the Martial Arts and how his training has helped cope with adversity in life.
Listen to the Podcast
Click to here to hear the podcast.
Related posts: