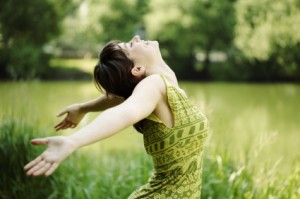 Happiness is a decision and a habit. It has doesn't necessarily have to do with where you are, what you are doing or who you are with. It's possible to be a happy person by deciding to be happy and by setting up a few habits that help you to remember that you are a happy person and why.
How do we find that elusive state of being whatever is going on in our life and maintain it?
Make the decision. Decide that you are a happy person and that wherever you are, whoever you are with and whatever you are doing that you will be happy.
Press the 'Happy Button'. Every morning when you wake up, put an imaginary 'Happy Button' in the middle of your chest and press it first thing to remind yourself to be happy – and keep pressing it throughout the day until it becomes a permanent habit.